DEEP POUR, CASTING & ART RESIN
Premium quality epoxy resin for projects requiring a deep pour such as river tables, casting and moulding. Available in 3 different kit sizes that allow for pours of up to 2″ at once. Also use in Alphabet Letters, Jewellery, Earrings, Coasters, Casting and Crafting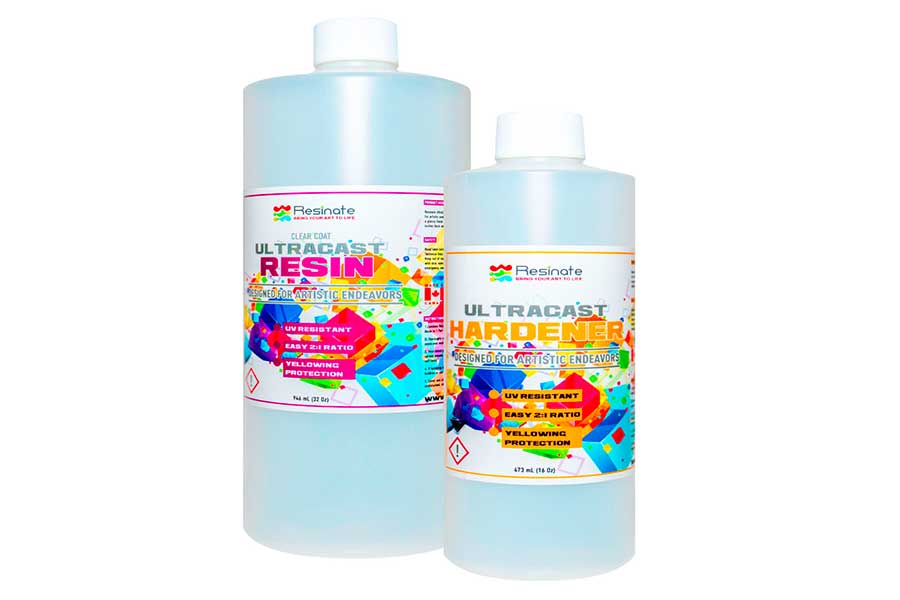 1.42L (48 Oz) Kit
 Fast Shipping
 Instructions Included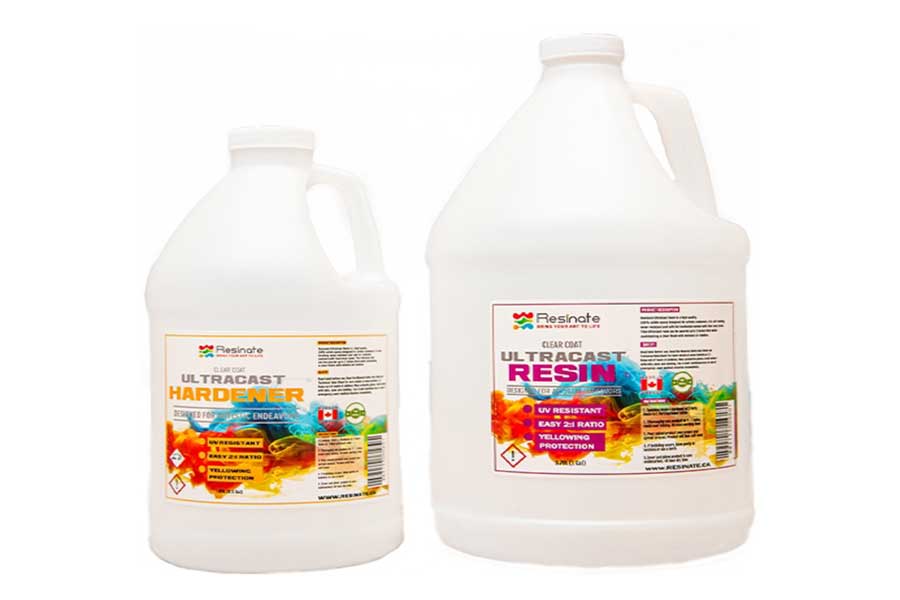 1.5 Gallon (5.68L) Kit
 Fast Shipping
 Instructions Included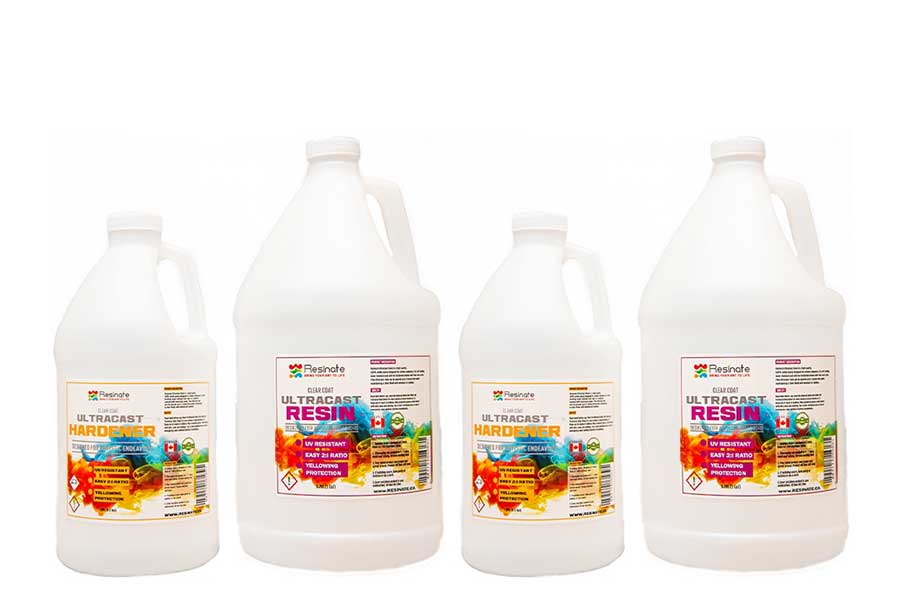 3 Gallon (11.4 L) Kit 
 Fast Shipping
 Instructions Included
BULK PROGRAM FOR ULTRACAST RESIN
Are you a HEAVY user of our UltraCast resin? We have launched a Bulk program for our UltraCast resin for 15 Gallon pail sets. If you need LARGE quantities of quality Canadian made resin, you can order online now!! send us an email at info@resinate.ca for any queries!
WHY CHOOSE ULTRACAST RESIN?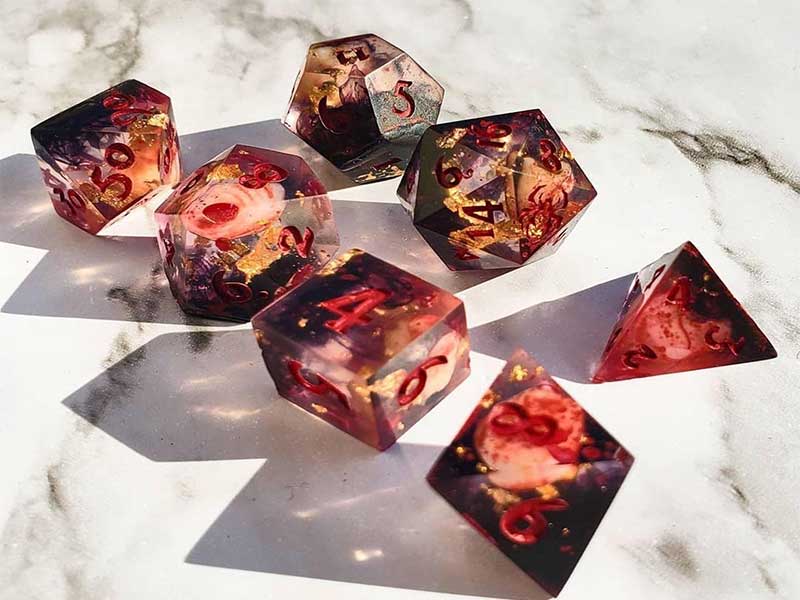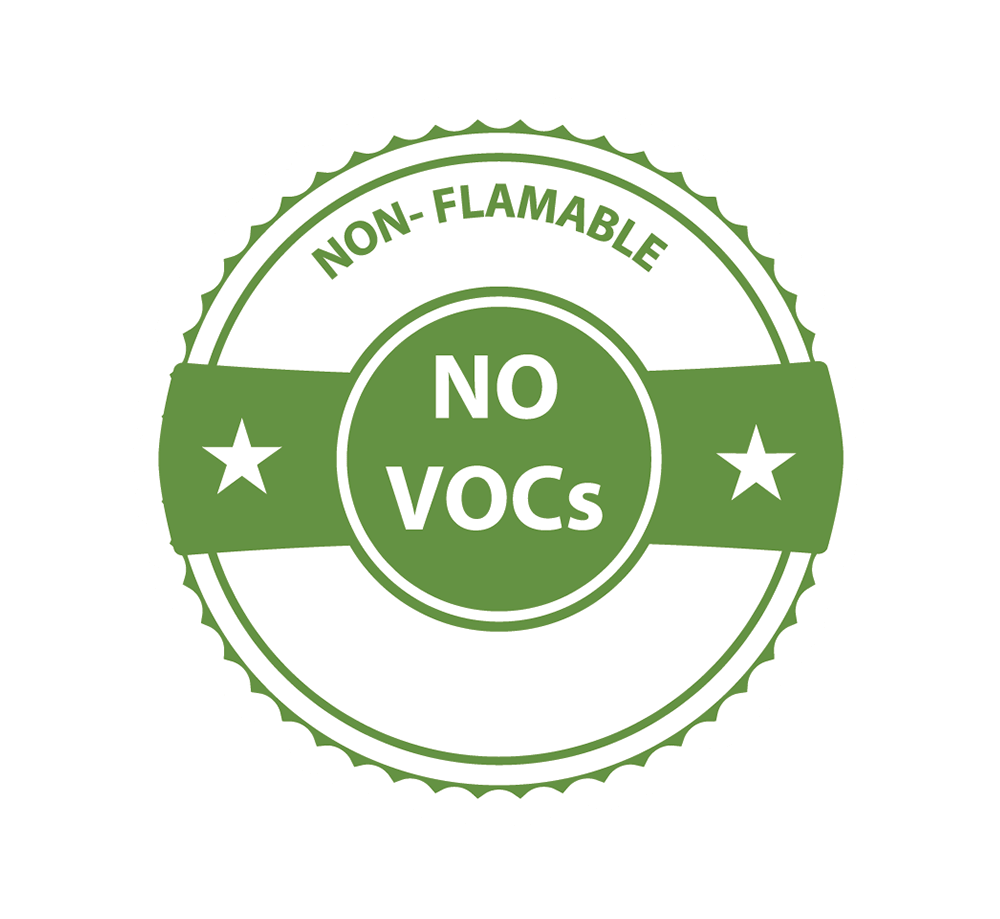 No VOC
Resinate Resins are non flammable and have no voc. Enjoy this safe odorless epoxy resin for your art projects. They can be used inside.