HIGH-QUALITY RESIN COLORS
Mica colors are added to the Resin to give it a specific hue or shade in a wide range of applications, including Jewellery, Art, Furniture, Beach scenes, Tumblers, Alphabet Letters, Earrings, Coasters, Casting, Crafting, River Tables, and more. These vibrant colors have the power to bring your ideas to life. Imagination is the limit!
QUALITY:
Cosmetic-grade powders that will give your resin a pop! Our Mica powders are highly concentrated and beautiful vibrant colors. They are suitable for a wide range of applications.
MIXING:
Add a small amount and mix to achieve your desired result. Our Mica Color Powders can be dispersed into our Regular Epoxy, Ultracast or Professional Resin
DISCOUNT:
Choose from 13 beautiful resin colors, Get a Discount when you buy 3 or more, see the table below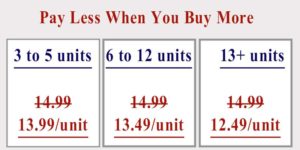 COVERAGE:
6 Grams of Mica Powder will color approximately 100 mL of Resin. A little goes a long way.
SHIPPING:
3-5 business days for shipping. Enjoy Free Shipping for orders over $30 (Use code FREESHIP)
QUESTIONS?
Visit our FAQ page or email us at info@resinate.ca, we will do our best to get back to you within 24 hours!