Description
FINISH:
This kit comes CLEAR but can be mixed with other liquid pigments such as acrylics & alcohol inks
Glossy Finish
Dries in 16 hours @ 20 degrees celsius
2 Minute mixing time
Making a Tumbler? We recommend this epoxy resin for best results!
SAFE:
Zero VOC formulation
Low Odor
Food safe once cured
COVERAGE: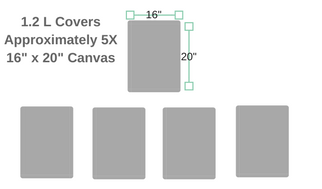 More Info in our Data Sheet: Epoxy Resin Data Sheet
Questions?
Visit our FAQ page or email us at info@resinate.ca, we will do our best to get back to you within 24 hours!